State-of-the Art Services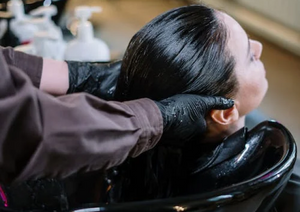 Hair Services
Hair color & Correction
Highlighs & Extensions
Blowouts & Style
Balayage
Men & women cut and design
See all services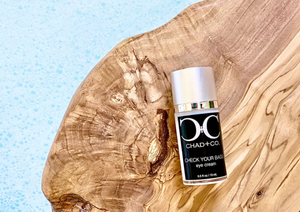 Hair Products
Shampoo & Conditioners
Biotin conditioner & Drops
Texture spray & mousse
Brushes & Accessories
Shop now
You deserve to put yourself in the hands of an expert team.
Are you tired of salons that don't deliver on their promises? Are you tired of the "same old" experience, style, and service? Are you ready to look beautiful and feel confident?
Book your Appointment
Unique Styles
From a traditional bob to the very latest styles, our team can help you reach the look you are dreaming about
Hair Extensions
Our specialists are masters at working with your hair, or using hair extensions to give you that extra bit of flare!
Go Exclusive
Our members indulge in dry styling, blowouts and regular service for one monthly cost
In-House Products
You not only get top-tier service but also top-shelf products that are as unique and powerful as you're new look.
Chad+Co's Exclusive Beauty Products
Chad+Co offers a unique line of high-quality beauty products that blend technology and luxury. From skincare to hair care, each item is expertly curated to give our clients unparalleled quality.
Meet the Chad+Co Team of Expert Stylists
Chad+Co is a member of Intercoiffure , the beauty industry's most prestigious professional association, and a salon with three generations in the beauty industry.
Meet Chad & Marietta
Owners of Chad+Co Salon
Our dream team Of Stylists
Each and every stylist is an important part of the Chad+Co team, each bringing their own style and vibe to hair. We aspire to an elevated guest experience and better service because the team holds each other accountable and builds trust with our clients.
Maya
Bella
Brittany
It's time to start turning heads!
Turned heads, that's our gift to every client
Heart-Stopping Hair
Whether cut, color or extensions, unleash your inner confidence with our head turning hair styles.
Experience the Chad+Co Luxury Treatment
Indulge in the ultimate pampering experience and treat yourself to the luxury you deserve at our salon.
Walk Out in Beautiful Confidence
Elevate your confidence with cut and color from our salon's luxurious services.
Elevating Beauty: A Glimpse into the Chad+Co Experience
At Chad+Co, we are honored to have the trust of so many customers and are dedicated to continuing to provide the best in beauty.
★★★★★

Chad is incredible. Having experienced post-covid hair shedding, and feeling quite saddened by my hair situation, I could only trust Chad to attend to my hair. And wow, I am truly grateful. I am astonished at how wonderful my hair feels and looks and the beautiful cut and style is everything I was looking for. Chad! Thank you! Thank you for your kind consideration and for listening to my concerns. And of course, thank you for the fabulous experience and making my hair look amazing again! You are the best!!!!

Zarina Nazari
★★★★★

Brittany is top tier, 12/10 would recommend. Especially if you want a wolf cut - this chick can really get that rock n roll look right. I won't go anywhere else for a haircut ever again. Gone are the days of lopsided, funny looking hair. Awesome service. Clean salon. *Highly* recommend!

Krystal Hankins
★★★★★

Chad and his wife have their own products for sale at their salon. I have wavy hair that has been balayaged, highlighted and color-treated. The ends are fried! Chad suggested I try their Silk leave-in conditioner to treat my hair. Now, I have tried a LOT of products over the years. Silk has been amazing! It's not sticky, thick, greasy or heavy. It perfectly slides and absorbs into my hair shaft and makes my hair feel light-weight and soft. The ends don't look frayed but instead smooth. And the smell of this product is yummy! I had to post this to let others know how amazing their products are! I bought their shampoo and conditioner too!!

Shala Siew
★★★★★

I moved to the area and have been looking for the right hair salon and I definitely found it!
Wyatt did wonders to my hair, seriously!
I didn't give him much to go on in terms of suggestions, but he got what I was trying to say and he totally nailed it! Highly recommend Wyatt to anyone

Shannon O'Donnell
★★★★★

First and foremost, Chad&Co is a phenomenally run salon. From the person that picks up the phone to book appointments, to the front desk host greeting upon arrival, all the way through hair-wash crew and stylists (in my case Chad), I couldn't be happier. I was fortunate enough to find Chad and his team over 5 years ago, and it's worth every second of the better than 30 minute drive from my home. And considering the options for styling are plentiful between here and there, that's saying something. If you are looking for a salon to call 'home', I highly recommend Chad&Co.

Heather Hargrave
★★★★★

Highly recommend Chad + Co not only for the amazing haircuts and service but also for their hair products!! I have finally found a product for my curly hair that works! Every time I use Rock Your Curls curl amplifier I am taken back to my childhood with that delicious Juicy Fruit smell in the best best way. Love love love ! You can also order online which is a bonus.

Marcee Bar-Isaac
★★★★★

I have been a client at Chad & Co for 15 years. For many of those years, I was a client of Chad's and looked forward to every single appointment. I was never the one who told my stylist what my hair should look like, but rather I gave that choice to them. They never disappointed me. Whether is was style or color, it was spot on every time. As time went on, my schedule made it difficult to fit into to Chad's scheduled openings which disappointed me greatly. But I would not have considered another salon. I chose to become a client of Giacomo's who I had watched learn, tutor and mentor with Chad. He is excellent! I strongly urge you give this salon and any of its stylists an opportunity to show you how GREAT your hair can look!

Barbara Murlowski
★★★★★

Add customer reviews and testimonials to showcase your store's happy Love Chad + Co! Marietta did a cut and color on my hair. I showed her a picture of what I was wanting and she did it perfectly! I loved that Marietta listened to me and guided my hairstyle to be so flattering! (I thought I wanted bangs, it was almost a tragedy, thankfully she talked me off the ledge! ) I can't stop looking at my hair in the mirror! Chad and Sicily were so nice and welcoming! Highly recommend! Thank you so so much Marietta!.

Becky Andre
Your total beauty is our goal.
Unleash Your Radiance with Chad+Co's Personalized Complete Beauty Experience
At Chad+Co, we understand that beauty is about more than just appearance. It's about feeling confident and comfortable in your own skin. That's why we offer a unique and exceptional beauty experience, customized to your individual needs.
From our in-house line of luxurious
hair
and
skincare
products made with organic ingredients, to our expert
salon services
, we strive to empower your beauty every step of the way. Whether you visit us in-person or shop our products online, you can trust Chad+Co to deliver beauty that's both effortless and unforgettable.