If you're like most of us, you may be feeling the need to put 2020 behind you and look for some positive change. That could include a chic new hairstyle, a vibrant hair color, or another change to look forward to putting the past behind us.

Spring 2021 is seeing some great hairstyle trends to break up the monotony and empower yourself to be bold. From colorful pixies to a variety of bangs, here are some hairstyle trends that are leading the way in 2021.

The Feminine Mullet
Yes, the mullet is still trending and for 2021, you'll be seeing a less boxy, softer shape that appeals to all textures from tightly-coiled curls to straight locks. This feminine version of the mullet can be styled with wispy pieces for a romantic look, loose and wild for an easygoing vibe, or with a professional look for the office.

Bangs Galore
We're seeing people wanting to experiment with their hairstyle without losing the length. From blunt to wispy to curtain bangs, everything is trending this season. The textured fringe is a great look right now because it allows a good gateway into bangs if you haven't had them in the past. Ask your Chad + Co. stylist about softening the bangs so they grow out more naturally in case you decide to let them grow out this summer.

As far as curtain bangs go, they're gaining popularity since they aren't a full commitment. They can be long enough to tuck behind the ear or clip back with a barrette if you choose. They are also a nice way to frame your face without committing to a full blunt bang.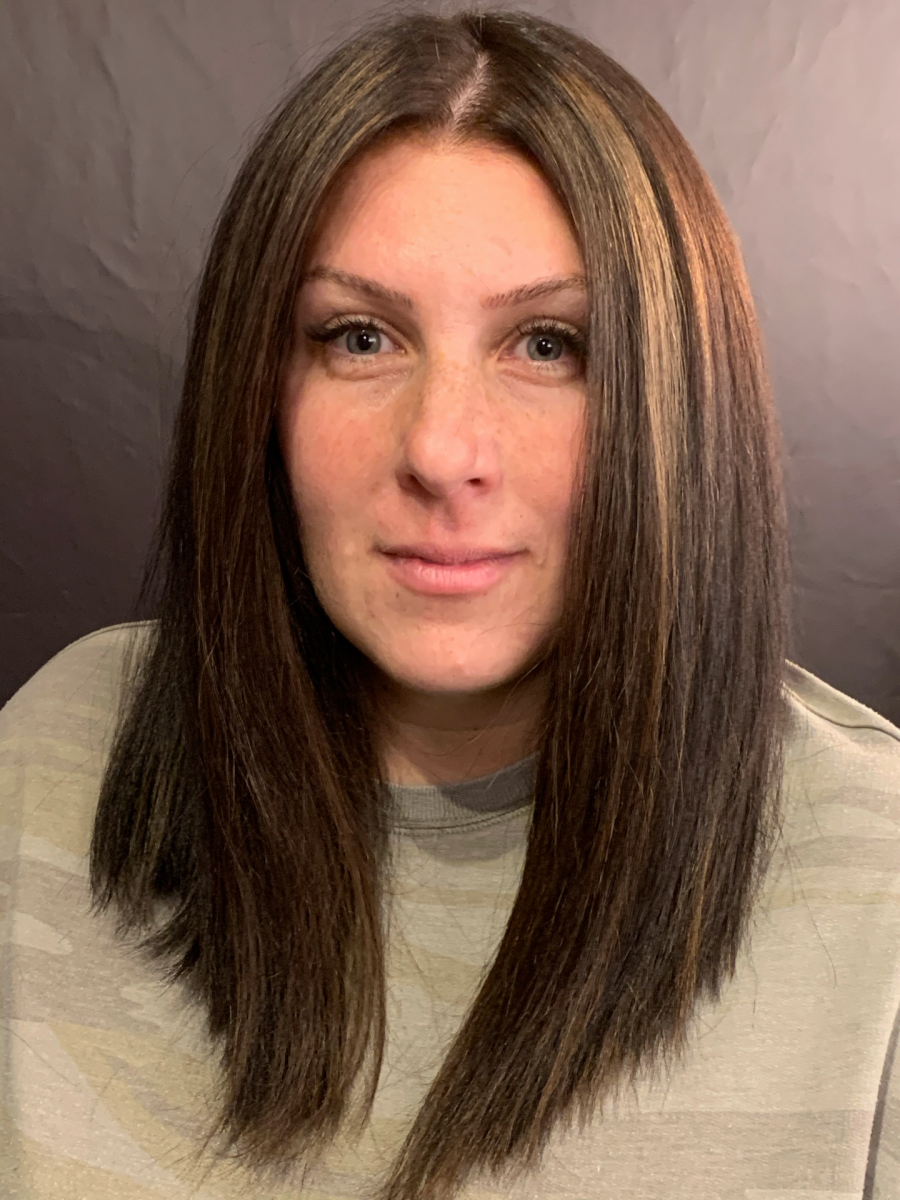 The Classic Bob
This timeless chin-length cut continues to be popular and crosses all hair texture boundaries. Whether your hair is naturally curly, wavy, or straight, the bob is a super practical cut that can be personalized for the style and look you want.
Blunt: For a streamlined look, a blunt bob cut is a great option for straight hair with the flexibility for a smooth, glossy look or a carefree, easygoing look with just a little styling product.
 

Textured: This is wonderful for wavy or curly hair. Your curls will lay naturally and frame your face for a stylish look.
 

Asymmetrical: If you want a twist on the classic bob, this gives you the option of different lengths on each side. Go from chin-length on one side to a bit longer on the other side – the choice is yours.
The Lob
If you love the bob cut but want to go longer, take advantage of the lob cut. A lob, or long bob, offers a shoulder-length, straight cut that works for either straight or curly hair. This style gives you great versatility to enjoy a sleek pony, a romantic updo, a quick messy bun, or leaving it loose and natural. And if you want to shake it up a bit, the '90s flip is back in style! You can easily use a blow dryer, a flat iron, or curling iron to give the length a nice flip for a fun and flirty look!

Love Your Curls
Your natural hair texture never goes out of style and this spring is no exception. Embrace your curls and coils by letting them take the main stage with a rounder, fuller shape. Your stylist will work with you on how to best show off your curls so that you have a natural look that can be tamed for a professional look or let loose and wavy for a weekend on-the-go or a romantic night out.

Cropped, Colorful, and Bold
If you're looking for a bold look this season, a colorful pixie may be just what you need. Now's a great time to explore your creativity and show it off with a new hairstyle. Fantasy colors, especially pink, are hot this season as is the pixie cut. The pixie takes a bit more maintenance with regular hair trims to keep its shape, but it's a versatile look that's easy to style and can be customized to show off your unique personality.

If you're ready for a new hairstyle, our stylists at Chad + Co are ready to give you the look you want. You can book online, give us a call at 303-773-2100 8727, or visit our salon. Chad + Co. is located at 8727 E. Dry Creek Rd, Suite E, Englewood, CO 80112.